Do you want to start with digital marketing before but are not getting the desired results? GCL Business Intelligence is the best Digital Marketing agency that helps businesses with their digital strategies. Many people think that digital marketing is just creating a website or having a presence on social media channels. But digital marketing is much more than that. It is the optimum use of all digital strategies like website positioning, content marketing, social media marketing, email marketing, PPC, and so on. We advocate this integrated approach to help grow your business in terms of traffic, leads, conversions, profit and return of investment.
---

What do we do?
Understanding a client's requirements and objectives is the first step to creating an effective digital marketing plan. Each business is unique, and thus we create customized digital marketing plans geared toward the achievement of business goals. We plan and execute digital strategies like Search Engine Optimization (SEO), Google Ads, Influencer Marketing, Social Media Marketing, etc., for our clients.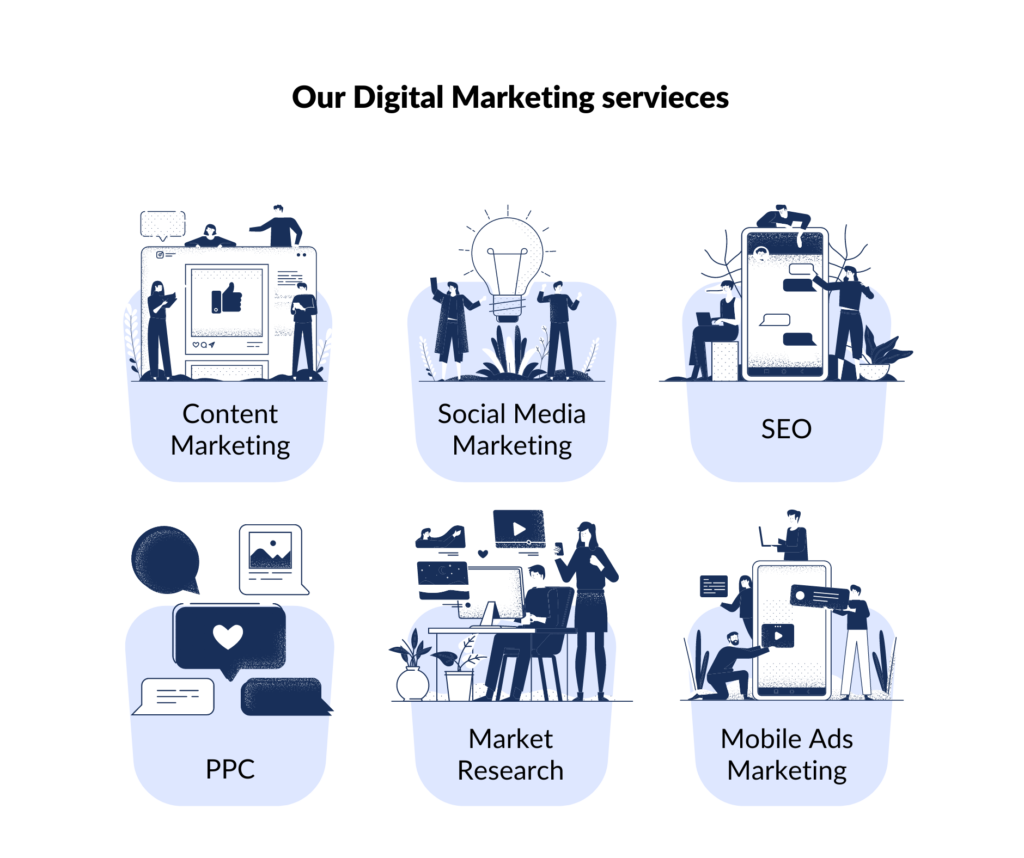 How we do it?
1st Step:
We understand your business, your products, your customers, and what you want to achieve through digital marketing. Then, we develop a tailor-made plan appropriate for your business.
2nd step:
Our team of expert digital marketers gets to work on your project to implement the latest strategies with real-time fine-tuning.
3rd step:
We optimize the strategies further to get you the best possible returns for your investment and make any required changes.
4th step:
Finally, it is ShowTime. We start delivering the results that you desire for your business. Brand awareness to conversions, whatever your goal, we deliver.